Pats Roster Cuts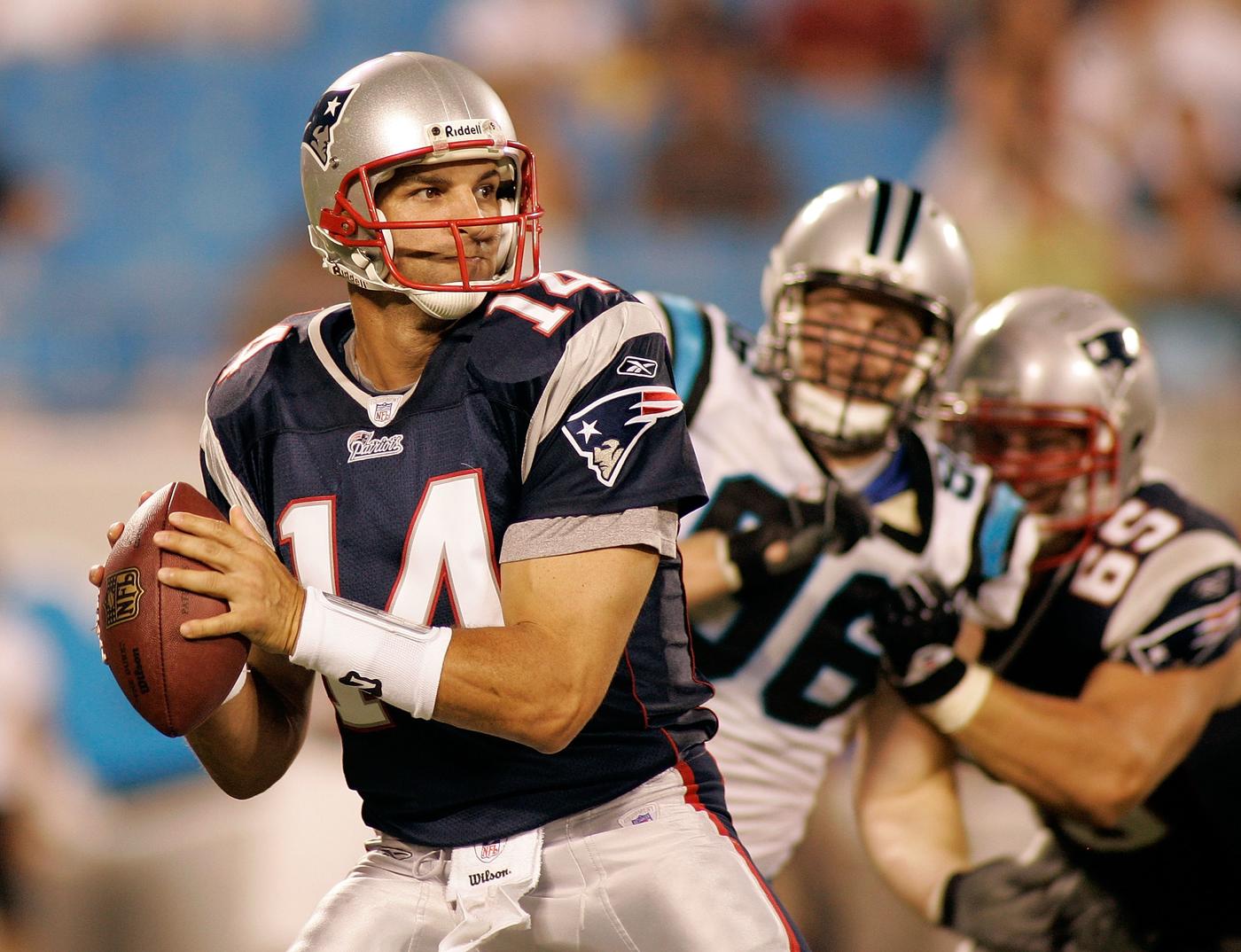 Here's a list of the Patriots cuts from their roster in order to get down to 55 players today and my analyst on the cut players.

Sorry to See You Go
WR Bam Childress - the little guy always comes back, lets hope he can do it again this year.
NT Rashad Moore - will play in the NFL this year - on another team.
TE Marcellus Rivers - extremely hard cut. Rivers is a really good tight end but so are three other guys on this team.
CB Dante Wesley - He may be back with the Pats at some point this season. Had a good preseason and now should know something about the Patriots defense.

Good Try - some of these guys will become practice squad players or sign with other NFL team
WR C.J. Jones - Been in the NFL since 2003 but has still not played in one regualar season game. In a normal year he would have made the team but this years Patriots WR unit isn't normal.
C/G Mike Elgin - Practice squad.
WR Kelvin Kight - Maybe practice squad - perhaps will catch on with another team
ILB Corey Mays - No idea, most likely will end up with the Bills
TE Garrett Mills - Another NFL team
C/G Gene Mruczkowski - Another NFL team
OT Clint Oldenburg - practice squad
OLB Justin Rogers - practice squad

Clean Cuts - players that really didn't make the team - and may not make any NFL team
DB Larry Anam - one good senior season with the BC Eagles earned him a chance to make the team. Didn't do enough to make the Pats keep him.
OLB Chad Brown - after a great NFL career it's time to call it quites.
WR Chris Dunlap - didn't even get to play with the backup, backup unit. When I saw him in training camp in a receiving drill he dropped almost every pass thrown to him. I guess that quality's him to play with the Oakland Raiders though.
OT Corey Hilliard -one of the Patriots sixth round pick - came into camp out of shape and never caught up.
TE Brian Jones - did nothing notable while here.
RB Quinton Smith - to slow for a scatback, to small for a powerback.
DL Santonio Thomas - his two sacks in the last preseason game vs the Giants might make some team give him a look but he's probably done with the Patriots.
DL Zach West - was a great college player but not close to being a NFL one

See you later on in the season
QB Vinny Testaverde - he really just came in to practice with the team. I don't think BB ever even thought about keeping him on the active roster all season long.
Labels: patriots