Buc's Sink Pats 13 to 10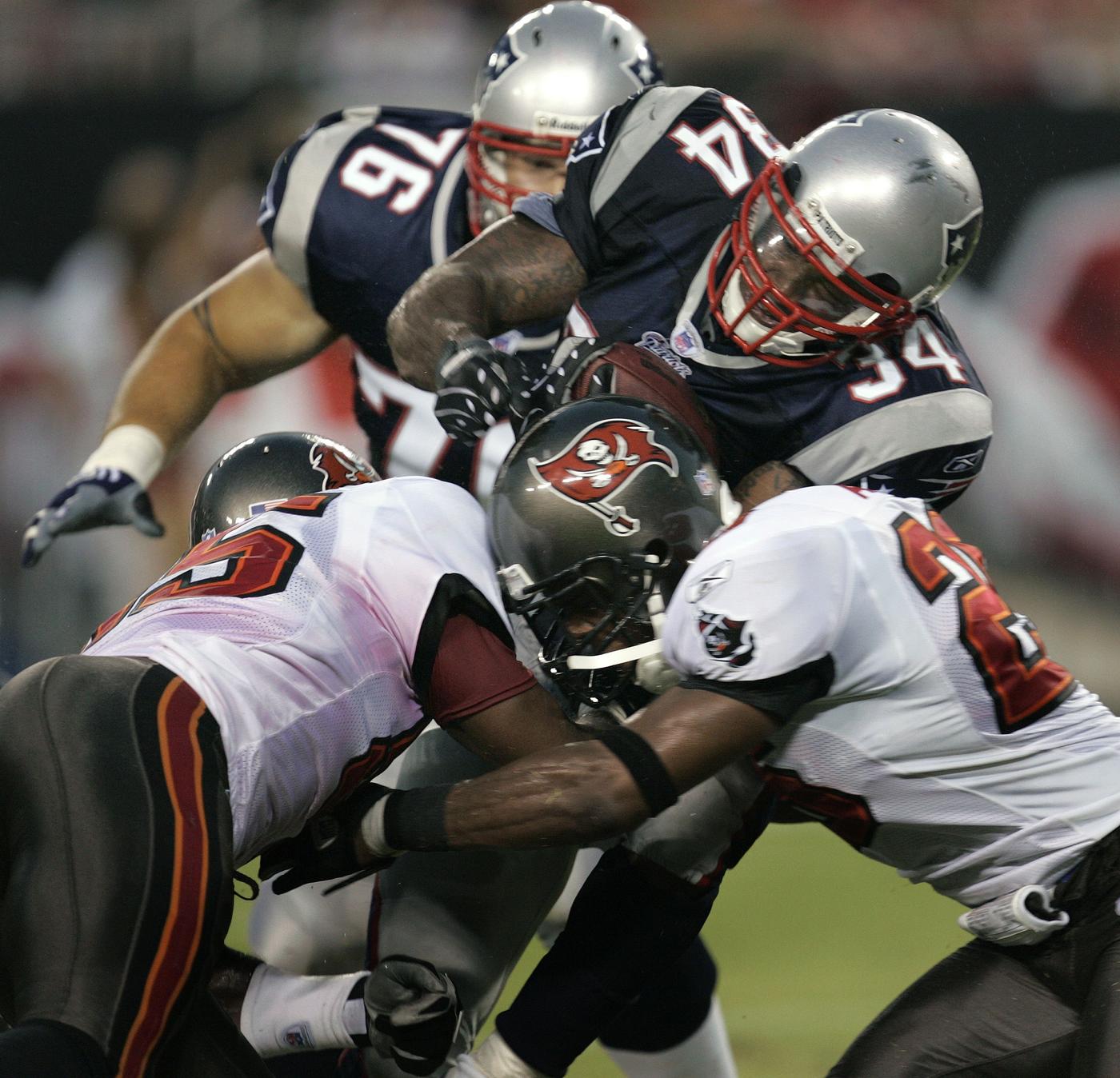 The Patriots played their first preseason game of the season today and lost to the Tampa Bay Buccaneers on a game winning 32 yard field goal by Matt Bryant. Overall the Patriots looked pretty good. The starting offensive didn't have Moss, Stallworth, Watson or Maroney tonight so it's hard to judge how good they really were but they did move the football - they just really didn't score touchdowns. The starting defense had to be one of the brightest spots in this game. Adalius Thomas was a monster and Brandon Meriweather stuck to his guy in the slot. The Buc's offensive really couldn't do anything against these guys. On special teams it looks as if Bill Belichick may have decided that one of the kids, Thomas Malone or Danny Baugher is the Pats punter of the future. Or at least that he's going to give them the best chance to prove that they should be. Out of the six Patriots punts, Miller only booted one (43 yards). Nothing special happened in the return department other then a great 39 yard kick return by rookie defensive back Gemara Williams.

The Good
*The defensive backs - most people say that the weakest area of the team is the DB's. And although compared to the wide receivers and defensive line this unit may be lacking star power, they pretty much shut down the Buc's air attack in the first quarter.

*Justin Rogers - six total tackles, one sack and a fumble recovery. Not bad.

*Gemara Williams - showed a lot of speed on his one kick return. One more block and he could have brought it all the way to the house.

The Not So Good
*The QB's - it was the first preseason game of the year so it's hard to tell but none of the quarterbacks looked very sharp. Matt Gutierrez especially looked off. In his two quarters of playing time he only passed for 66 yards on 6 completions.

*The backup's, backup defensive linemen - The Buc's ran a lot in the third and forth quarter and for a good reason. Expected to see some early cuts in this unit.

Play of the Game
With the Buccaneers threating to score a touchdown in the first quarter defensive tackle Mike Wright sacked quarterback Luke McCown on a third down play. The Buc's were forced to kick a field goal to make the game 7 to 3.
Labels: 2007 Season, patriots