Patriotic Time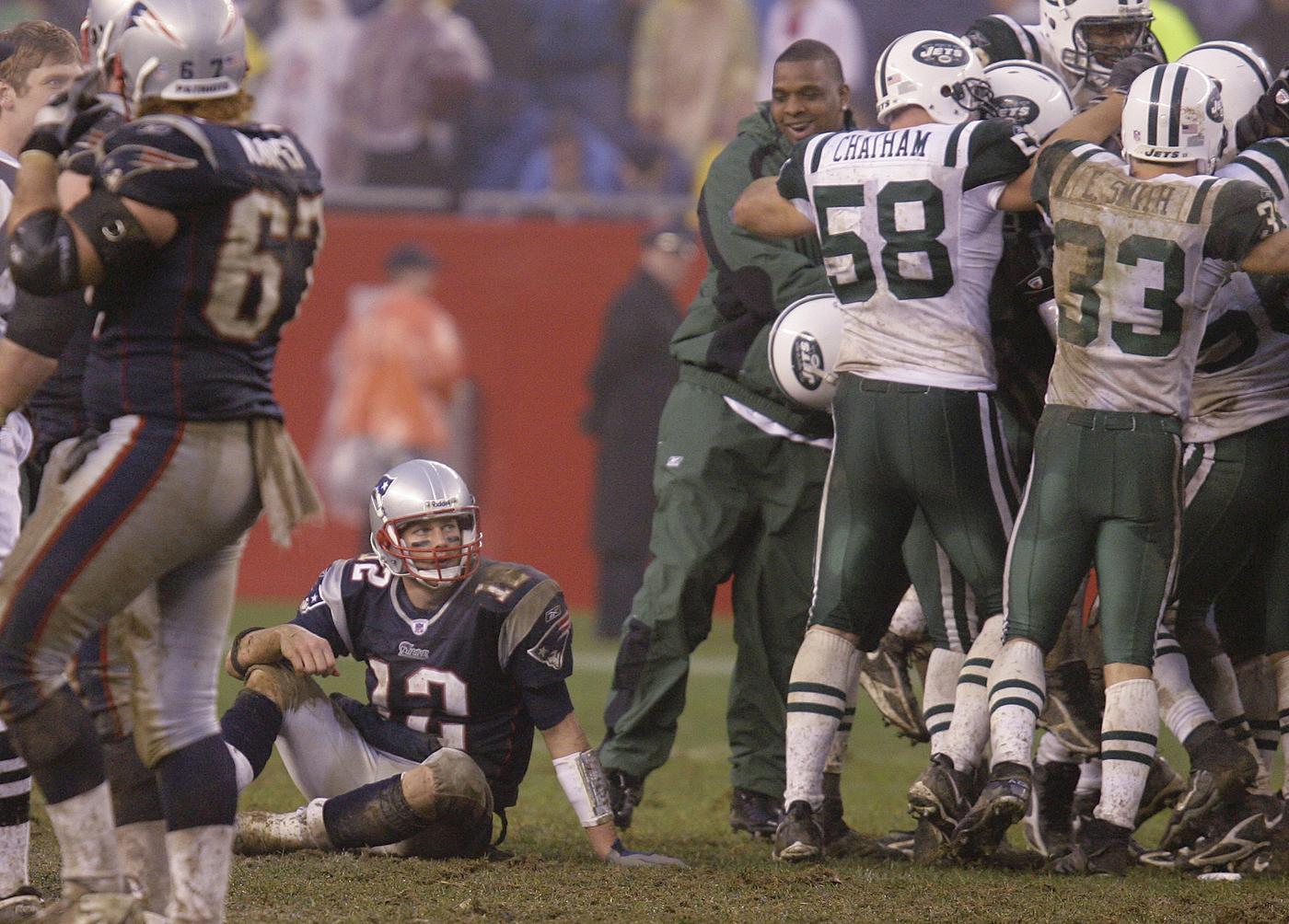 It's NFL playoff time and that means it's time to think Patriotic! The Pats did a great job of winning vs. the Titans yesterday to keep their chances of getting the third seed alive and almost had it fall to them but it turned out that the Colts won and the Pats finished as the 4th. That means that Patriots will face the Greedy Green J-E-T Jets! Jets! Jets! next week in a intriguing rematch. The last time that Pats played the Jets the Patriots lost the game 14 to 17 at home on a field so muddy that you could drown in it (the Patriots soon after that game replaced the mud with FieldTurf). That game was also the first time in something like three seasons that the Patriots lost two games in a row. Doug Gabriel's big fumble in that game lost him his job as a Patriot even though he ranked fourth on the team in receptions as of then - Bill Belichick wanted that game bad. Really bad.


Bill Belichick isn't going to let his guys lose this game this time. The Patriots are built to win in the playoffs - and on the same note Bill Belichick knows how to play-call in the playoffs. His record as a coach in the postseason is amazing. His overall playoff record is 11 – 2. But here's the good part – as the Patriots coach - he has won the Super Bowl three out of the four times his team has made the playoffs. There shouldn't be any worries about the coaching - he'll have the team ready.

So based on the fact that Bill Belichick is the Patriots coach, that the Patriots are looking great, and that Chad Pennington has a weaker arm then my sister I'm going to predict that the Patriots will prevail 8 to 2 and Tom Brady will drop-kick a extra point after Vinny Testaverde runs back a kickoff 109 yards for a touchdown....