Pats Go Dolphin Fishing in Miami: Win 49 to 28*
Yep, this Patriots offensive should be made as illegal as fishing for Dolphins. Because NFL teams are just as helpless as cute little fishes against Tom Brady and Co. This week remember to watch the news for Congress to pass a punitive bill against the Patriots offense (Ron Paul will of course vote against it because it's unconstitutional - and Ted Kennedy will vote against it too! A first!)

The Patriot entered the game without two key - cut that - three key players: Ben Watson,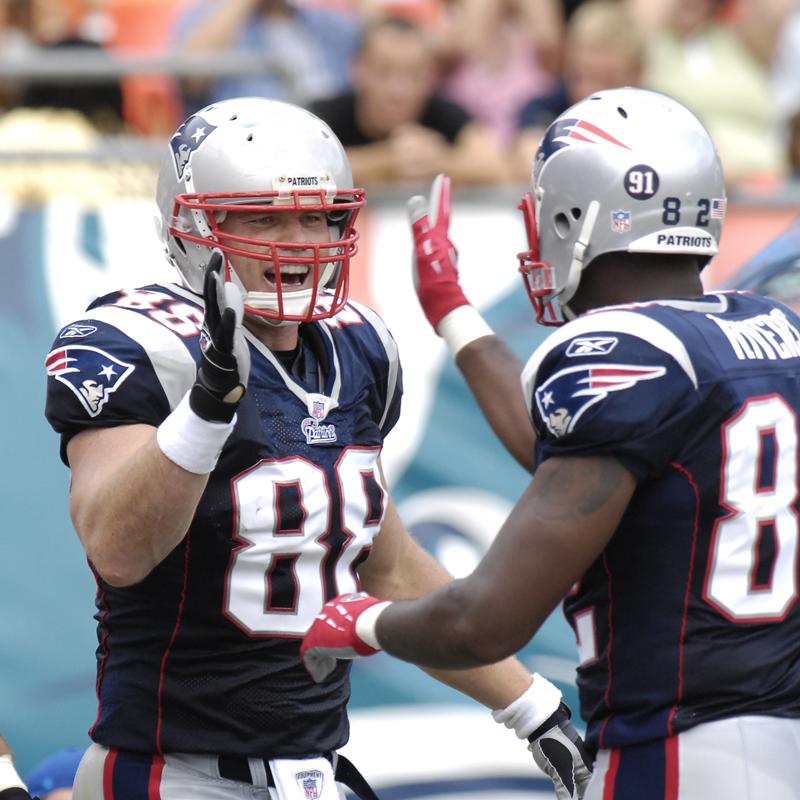 Sammy Morris and Richard Seymour. You could throw Mike Wright into the mix of guys missing since he started in last weeks game as defensive end. Running back Laurence Maroney was active and playing for the first time in three weeks but fortunately hardly had to play at all. As soon as the game began, and the Patriots offensive got the football, it was clear why the Pats were 6 & 0 and the Fins were 0 & 6. The Dolphins can't stop anyone! Tom Brady ended up throwing six touchdown passes in the game (one to Stallworth, one to Kyle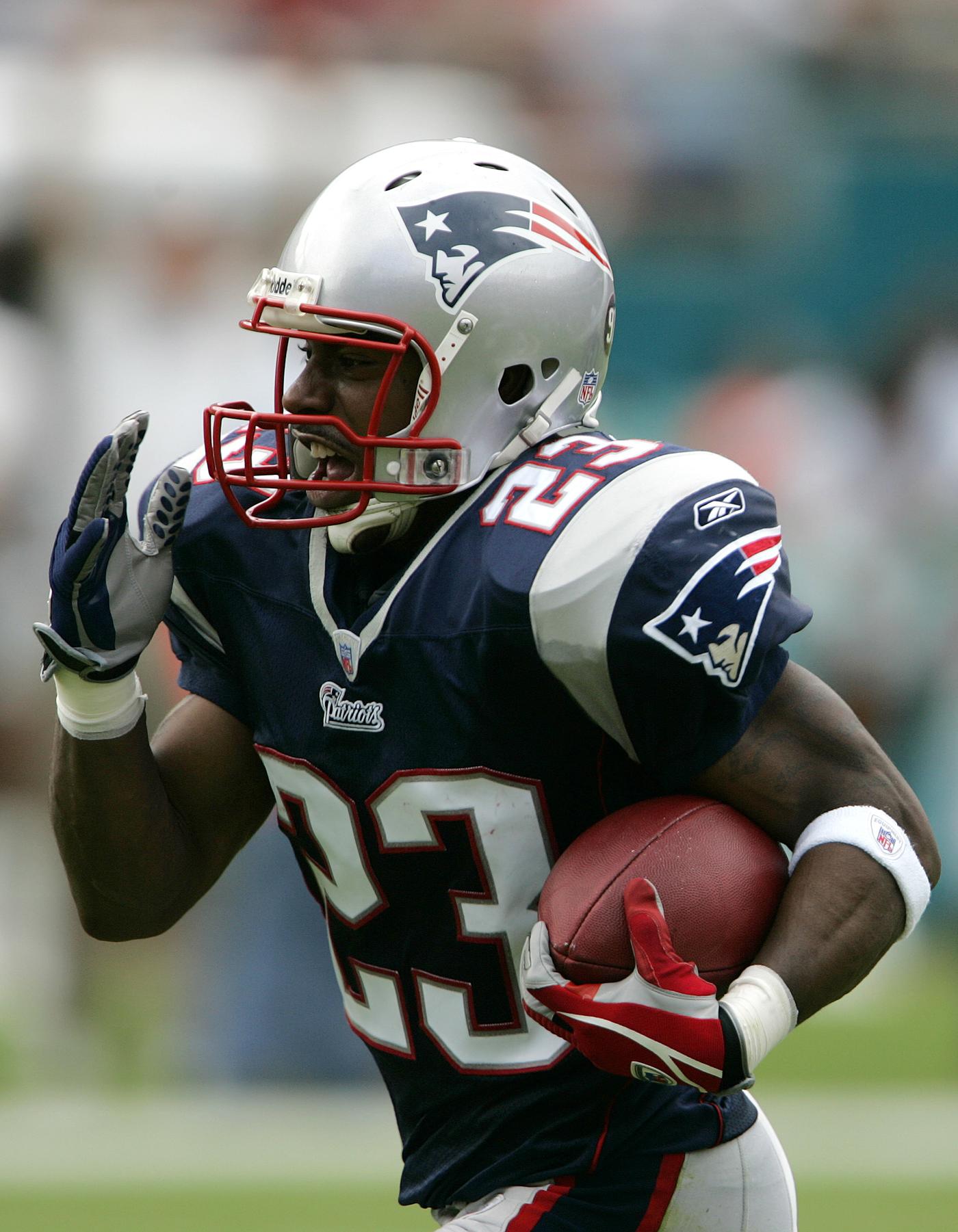 Brady, two to Moss and two to Welker) but if the Patriots really felt like it I have no doubt that they could have as a team rushed for over 200 yards in the game. Unlike other teams in the NFL however, the Patriots don't care about making sure to have a balanced offense when their murdering a team one-dimensionally. The most blatant example of this type of mindset was last years game vs the Vikings when the Pats didn't even really have a rushing attempt until the forth quarter. Hey, their winning. Who's going to say their wrong?

Oh yeah, Willy Andrews, Pats special teams star and all around handy man, returned a kickoff 70(?) yards for a touchdown in the second quarter. The only non Brady Patriots touchdown of the day.

The reason why I added a * to the title is because the Dolphins score is more inflated then Barry Bonds home run numbers or the fact that the Red Sox just won three games in a row (yawwnnnn....zzzzzzzzzzzz.... the Rockies just won 20 out of 21 and no one even noticed...). Just look at how and when the Dolphins scored their points.

After a scoreless first quarter...
*four yard touchdown run (QB sneak) by Cleo Lemon. Brings score to 14-7
The Fins only non* touchdown
scoreless half-time...
scoreless third quarter... backups enter the game.... backups feel very high urgency about protecting their teams slim 42 to 7 lead. WE MUST STOP THE FINS!!!
*OH NOSSS! THIS CAN"T BE HAPPENING!!!! Former preseason Patriot, running back Patrick Cobbs ("hi again guys, remember me?") bangs into the endzone on a one yard run. The protected Animal Channel(C) mammals are coming back!

*Only a 1:05 later - the Fins defense strikes! Pats backup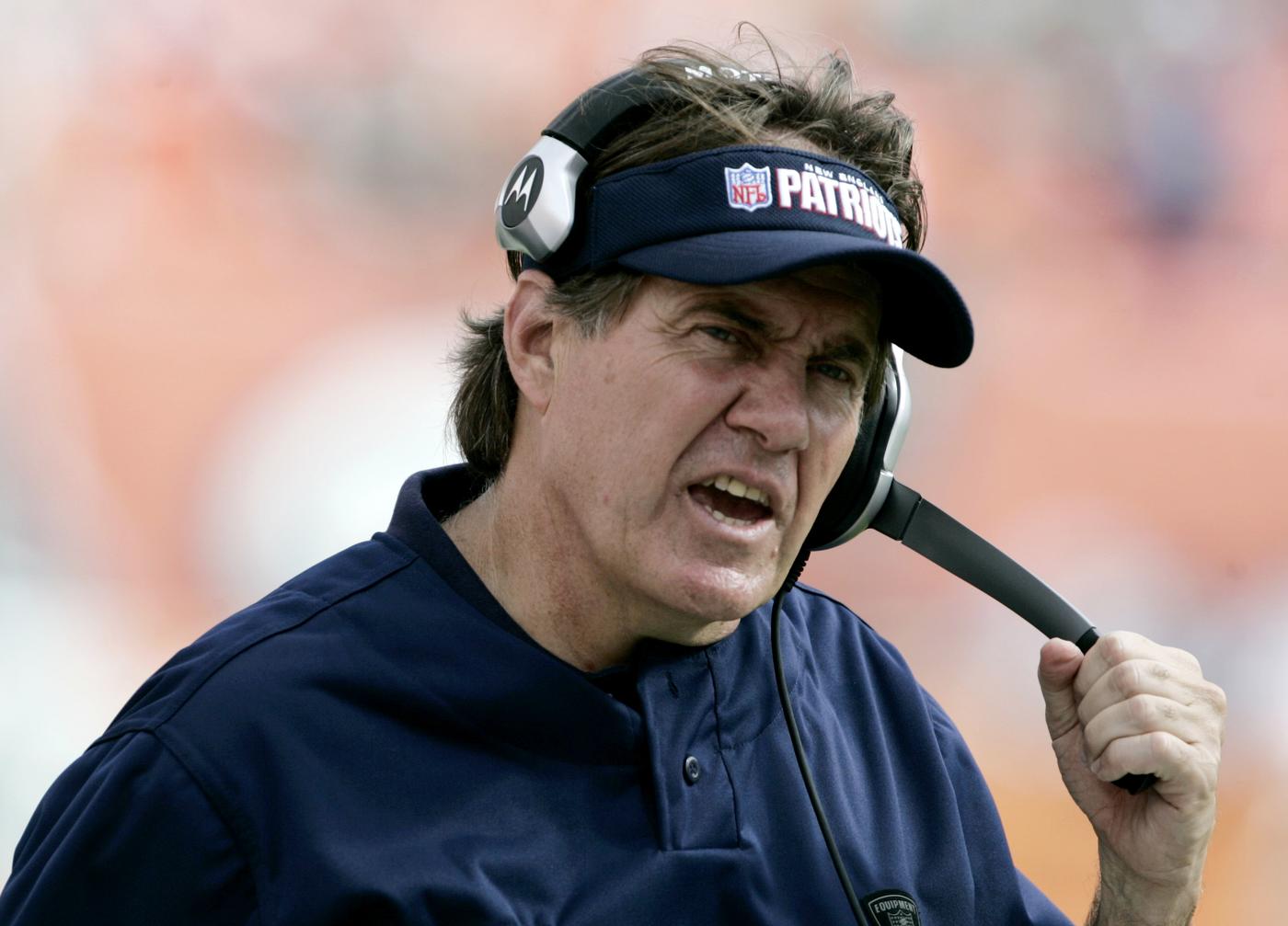 quarterback, Matt Cassel, is picked off by Miami defensive end and 2006 defensive player of the year - Jason Taylor. Taylor returns the interception 36 yards for a touchdown with only Cassel bothering to give chase. The rest of the Pats players don't seem to care or notice. Score 21 to 42.
(Ha! BB sends in Brady to throw another easy touchdown pass to Wes Welker to get the points back and make it a 28 point lead again)

*This comeback is FOR REAL!!!! With an amazing 3:45 left on the clock. Fins seventh-string running back Jesse Chatman runs seven yards right up the gut through a gapping hole for a touchdown. Replays show that the whole Dolphins offensive line was bearhugging the Pats defensive players (Rodney Harrison was tackled...) but no flags are thrown. The question really is though - where is the Patriots urgency on defense? Don't they know this is a close game? Score 49 to 28.

Ok, that wraps up the Fins scoring drives. Overall they had 25 first downs and 382 total yards on offense. The Patriots defense forced two turnovers, Randall Gay had an interception and Ty Warren recovered a fumble. Basically, this wasn't the best defensive game for the Patriots but then - the game was over by the end of the first half.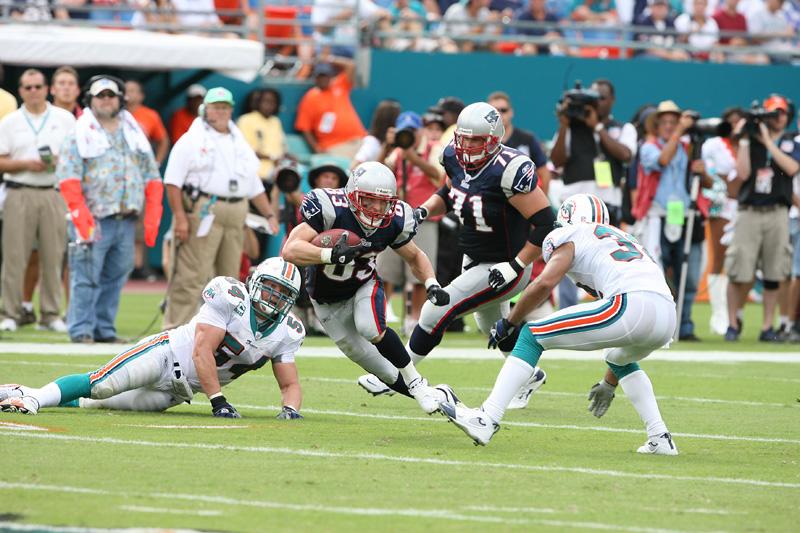 Offensively, wow. Brady throws six touchdowns, Maroney hardly has to play, and apparently no one gets injured. Just look at these numbers.

Wes Welker: 9 rec, 138 yds, 2 tds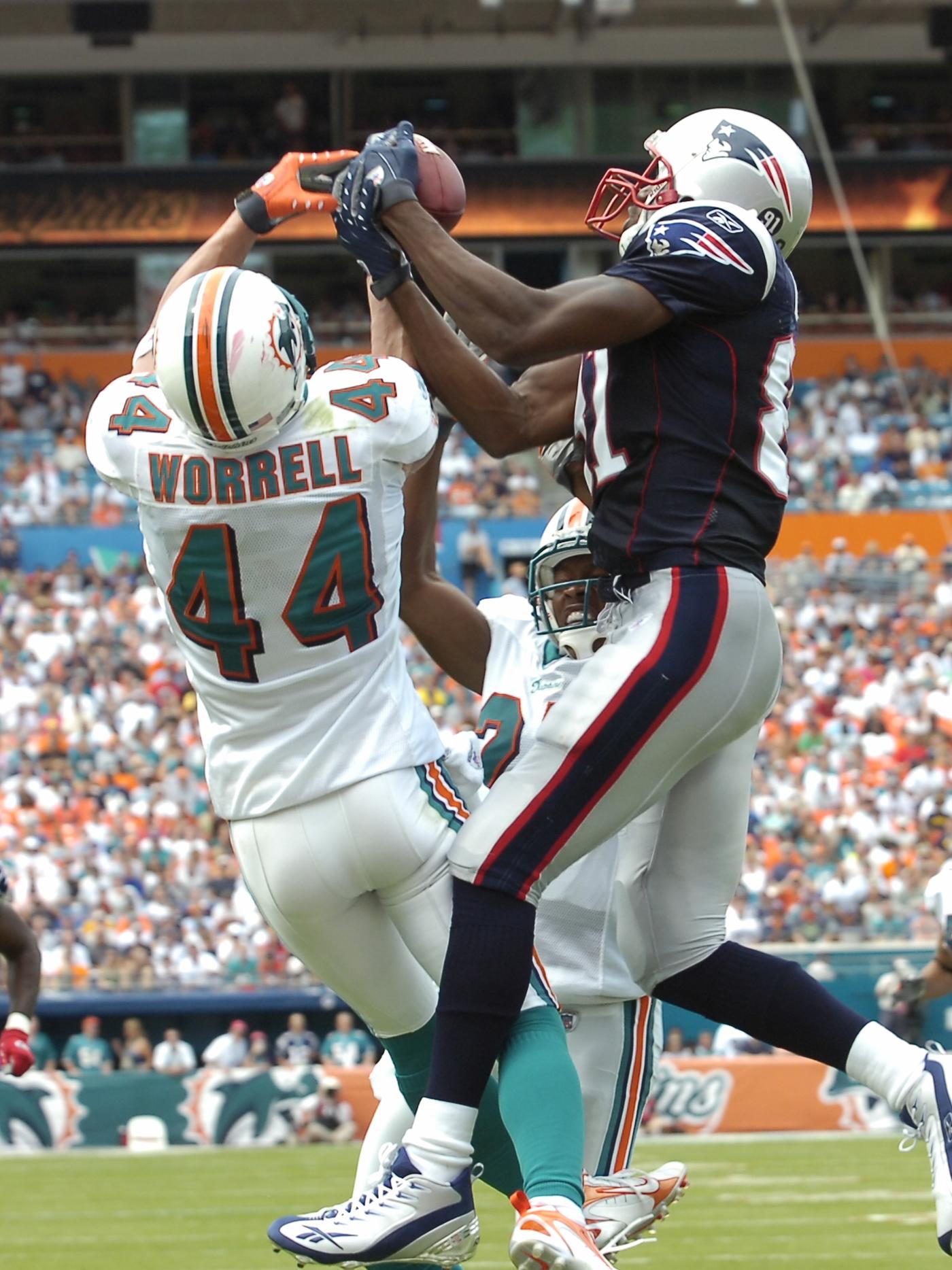 Randy Moss: 4 rec, 122 yds, 2 tds (both highlight types - on the first he grabbed the football away from the defender and on the second he snatched it with one hand while two Fin DB's climbed all over him.
Donte' Stallworth: 3 rec, 51 yards, 1 td (another amazing catch and run touchdown this week for Stallworth. This time it was a 30 yarder on the PAts first drive in which he ran through four Miami defenders to score.

Next week it's the Washington Redskins - the only NFL team BB has not beat in his entire head coaching career.
Labels: 2007 Season